Welcome to Stone, Wiley & Linsenbach, PC
---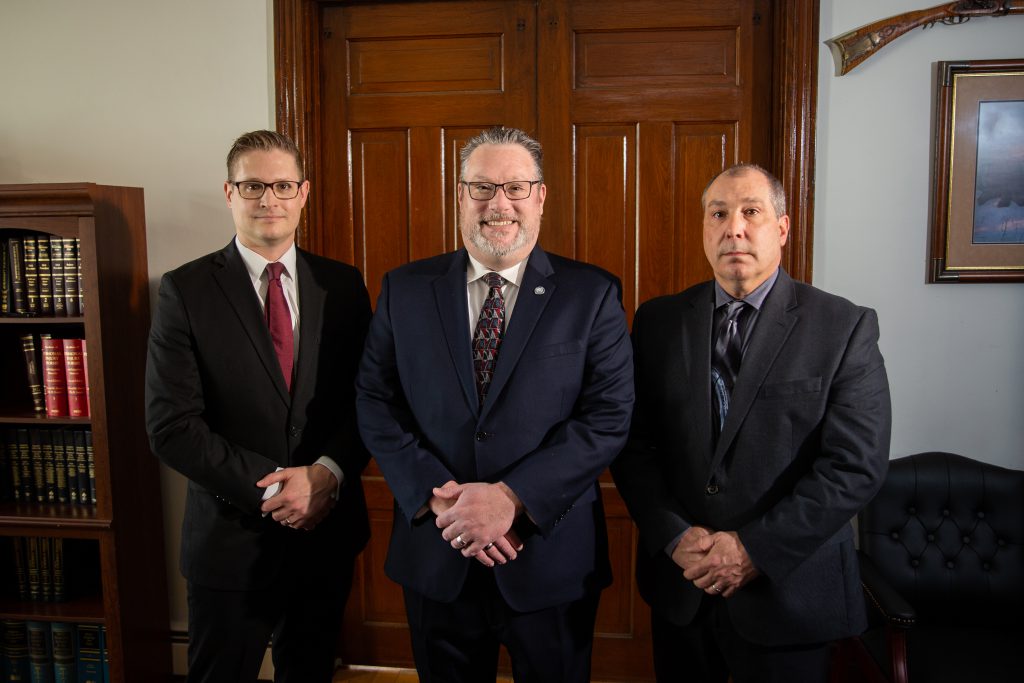 Located in scenic, South-Central Pennsylvania, we provide legal counsel to clients in all of South-Central Pennsylvania including York, Hanover, Chambersburg, Shippensburg, Dillsburg, Lancaster, Lebanon, Hershey, Gettysburg, Carlisle, Mechanicsburg, and Harrisburg, PA. We focus on federal and state courts located in Adams, Cumberland, Dauphin, Franklin, Perry, Lancaster, Lebanon, York, and Juniata counties from District Justice to the U.S. Supreme Court. In addition, we are experts in real estate, probate, estate planning, elder law, municipal law, family and criminal law. Whether you need legal representation in federal or state court, our experienced legal team can help.
We pride ourselves in standing out among other law firms by consistently viewing you as an individual with serious legal concerns that need addressed. We take every case personally, and we pledge to provide you with the compassion and personal attention that you deserve. Our firm provides quality legal services to individuals, businesses, and professionals throughout the United States and beyond. Our pledge is to offer quality work done with integrity and personal attention. These ideals are the Key to Great Legal Services.
At Stone, Wiley & Linsenbach, we strive to provide our clients with the best quality legal work at a fair price. Whenever possible, we will set a flat fee for our legal services. If we think your legal matter will not be cost-effective for you to pursue, we will explain that to you and help you consider other options. We want to be the key to helping you make the wisest decision for your legal matter based on law, business, finances, and your individual perspective. If we do not think you have a case worth pursuing from our perspective then we will tell you because you deserve the truth.
We constantly strive to go the extra mile for our clients. We offer weekday, evening, and weekend appointments. In addition, we make house calls for your convenience. Further, we accept Visa, Mastercard, and Discover Card. We also extend a special discount to military service members and veterans because we are a veteran owned law firm, and because service members and veterans have earned our respect and admiration. It is our intention to become your legal team for life. We see life long synergy as the best way to provide you exceptional consistent services. We will work side by side with you in whatever legal issue you are facing. We look forward to working with you in the future. When you choose Stone, Wiley & Linsenbach, you will gain the Key to Great Legal Services.
For more information, call us at 717.432.2089